QR-Patrol is the smartest on-line real-time security and guard tour system, monitoring cloud-based system, so it is available everywhere.
QR-Patrol is compatible with almost any device (Android, iPhone/ iPad, blackberry OS 10 and above).
For more details about QR-Patrol system, please check the FAQ page, here:https://qqinfo.ro/en/qr-patrol-faqs/. 

The QR-Patrol System consists of 4 innovative applications:

QR-Patrol Mobile App: send incidents reports, by scanning NFC or QR code tags, or detect beacons placed at checkpoints on the security path in the target area and send real-time updates.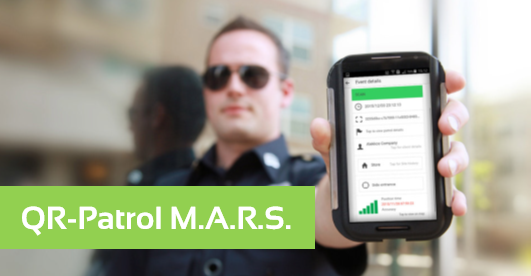 QR-Patrol Mobile Guard Tour Management (M.A.R.S.): is a mobile version of the QR-Patrol application. It is developed in such a way as to facilitate the administration of the guard territory – having absolute control over the patrol circuit and to ensure the protection of the goods on the patrol circuit. Issue real-time alerts for any new incident reports.

QR-Patrol Web App: creates plans and reports, works as a security and protection dispatcher. It is used to manage customers, territories (target areas), incidents and checkpoints.

Monitors agencies and patrols in real time by collecting multimedia data (images, audio, text notes), adding signature fields, and sending S.O.S. to the Monitoring Center (dispatching office).

QR-PPT (notificări PUSH To TALK): integrated with the QR-Patrol system, the QR-PTT is easy to use and developed for communication and collaboration within the security team. Improves and streamlines by reducing communication costs.

QR-Patrol uses cloud tecnology and enables efficient, paperless workflow management by automating the entire internal workflow.

QR-Patrol is an innovative security and sureveillance system, which incorporates 3 types of control points: QR-code, NFC and Beacons.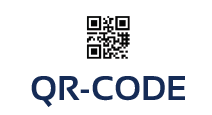 Place QR-code tags at certain addresses or checkpoints and buildings. The guard will scan the QR-code tag through the QR-Patrol mobile application and immediately, an alert will be sent to the Monitoring Center (dispatcher).
Launch the QR-Patrol application on your smartphone and bring it closer to the NFC tag. The NFC tag read, is like an extension of the arm in fulfilling/ realizing the daily patrol circuit, guard and objective managment.
Beacons are a smart way to transmit data over an absolutely wireless short distance. QR-Patrol is the only security and monitoring system in the world that incorporates advanced beacon technology!
*For more details, please contact us on the following e-mail address: sales@qqinfo.ro.
For specific and specialized solutions from QQinfo, please check this page: QQsolutions.
In order to be in touch with the latest news in the field, unique solutions explained, but also with our personal perspectives regarding the world of management, data and analytics, we recommend the
QQblog !