QR Patrol is a modern real-time solution using all the latest technologies to streamline and optimize organizations' guard tour activities. It is a sophisticated, yet user friendly application that guarantees:
Increased Performance
Cost Savings
Enhanced Worker Safety
Improved Decision making
Transparency – Accountability
Proving your work towards your clients
The best real-time guard tour monitoring system
The QR-Patrol monitoring system is based on cloud technology and the use of Smartphones/Tablets. It consists of:
web application used by the monitoring center to manage and monitor the guards and their patrols. Since

QR-Patrol

uses cloud technology, there is no need for installation of software.
mobile application used by the guards to perform their patrols. It has a user friendly interface that requires minimum training and can be downloaded for free from the PlayStore or the AppStore to the guards smart devices.
No device limit – Use anywhere and everywhere
QR-Patrol offers 3 types of checkpoints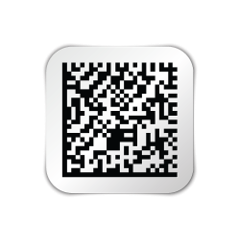 Place QR-code on assets and scan with your smartphone.
Simplicity
Cost Friendly
Ability to add Company Logo
Just pass the smartphone over the NFC tag to scan it.
Cannot be copied
Longevity
Perfect for low light conditions
Beacons enable remote verification of checkpoints.
Remote Scanning
Automatic Scanning
Efficiency 
The best real-time guard tour monitoring system
QR-Patrol helps hundreds of companies worldwide to manage their staff efficiently!
So there's a wealth of languages that both QR-Patrol mobile and web application are currently available in.
Don't see your language? No Problem! We can include it in a matter of days!
Cloud vs Traditional Security Systems
Provide additional solutions to sky-rocket QR-Patrol benefits!
QR-Patrol PRO

, the evolution of

QR-Patrol

, provides extra applications and features to benefit from!
QR-Patrol M.A.R.S.  is a mobile application for the monitoring center/managers, which allows them to have access to the system and monitor the guards even when being out off office/ on the road. Like the cloud-based application, it can also be used by the end clients!
QR-PTT, i.e. "Push To Talk" over IP, is an Android/iOS based app that helps guards and lone workers communicate instantly (orally or via text messages) with each other. A modern walkie talkie!
Enhance your guards' security level by using an external BLE SOS button. Imagine a scenario where a guard is in a difficult situation and cannot reach to his mobile device to send an SOS Event. By simply pressing the External SOS Button the monitoring center immediately gets notified about his dangerous situation.
Mobile Forms – Replace exhaustive paper reports
Gather quality data from guards at certain points of importance and/or provide valuable instructions to them by attaching a Form at specific checkpoints. Info about Room & Machinery conditions (i.e. temperature, pressure), certain procedures to be followed at any point etc. ensure the best operational performance.
The Ultimate weapon to master your security guard tours
QR-Patrol GOLD

, the evolution of

QR-Patrol PRO

, provides extra applications and features to benefit from!
Advanced Customized Report Tool
The advanced customized reporting tool will enable you to create any report you may imagine using data from your QR-Patrol account. Additionally, we've gathered the most-wanted reports based on your valued feedback, that will be included in a new, ready-to-use collection available for GOLD users!
QR-Patrol - Some Key-Point Features
An example selection of key features
Fully Flexible Scheduling
Not all organizations have the same needs. Support of fully customizable scheduling (users can create draft schedules, make changes, activate them, delete/ cancel them (history is maintained), multiple Guards can be assigned to a schedule, daily/ weekly/ monthly/ list view is available etc.
Advanced Reporting
Advanced reporting capabilities available.
Multiple Access Levels
Ability to organize your account to branches & provide multiple users with their own credentials and respective access levels.
Custom Maps Upload
Ability to upload your own custom maps to the system and view your Guards actions on the Events Browser on top of your personal maps layers, thus having a much more personalized view.
Customized Translations
The system is already available in 18 languages; more languages or specific labeling (customized translation of QR-Patrol features) can be added easily.
Beacons
Define their transmit range as you wish to, use automatic scanning. Using beacons as checkpoints is great for vehicle external patrols and armed patrols.
Multiple SOS Notifications
Choose between within-app SOS, External BLE SOS button, or MANDOWN with clip wearable; all types trigger 3ple notifications: web-app notification, email sending, SMSs.
Work Offline
In case there is no internet connection, Guards can continue their patrol normally and send any type of event – all data are stored locally within the phone app and will be submitted to the system with the correct information (timestamp, Guard position at the time of the event creation etc) once stable connectivity is found either via mobile data or Wi-Fi.
* SOS (as long as there exists GSM coverage) can trigger SMS alerts.
Indoor Location
Working underground or in a basement? Use beacons to overcome physical restrictions (areas with no GPS coverage) and accurately locate guards with precision better than GPS!
2Way Communication
Ability to send a message to your Guard(s) within the app.
Timeline
Timeline tab: Instantly overview what's done and what needs to be done (view all scans recently performed/ to be performed according to your schedules).
Pending Actions tab: items that are pending some action (i.e. a missed scan of a checkpoint) to allow you to control them and take action.
Geofencing
Be informed of whether a checkpoint is scanned by the Guard within its pre-defined area or not, so QR Codes cannot be copied.
Tracking
Get informed of a Guard's position without them needing to scan any tags/checkpoints.
End Client Log-in
Guarantee your services towards your clients! Provide your clients with their own credentials, to login and view events related to their sites in real time, 24/7!
Scheduled Client Email Reports
Automate the reporting process towards your clients. Customize the frequency to suit the client particular needs. Let them know they are protected at anytime!
Every necessary measure has been taken in order to ensure the safety of the system and our clients' data;
Data are stored to our own servers
SSL encryption is used for all communication
Data are mirrored in more than 1 servers
All the necessary measures have also be taken in order to offer high availability of all services
Supervise all of your territories
Below, we present few different operational diagrams types that show how the web application work in different industries, and from a different perspective each time.
The easiest way to present the structure of the web application, and what it offers, so that the prospective client understands how to operate it and how much information can be accessed and managed through only one platform.
For specific and specialized solutions from QQinfo, please visit the page: QQsolutions.
In order to be in touch with the latest news in the field, unique solutions explained, but also with our personal perspectives regarding the world of management, data and analytics, we recommend the QQblog !